Photographing Wyoming's Grand Tetons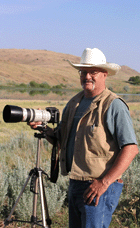 2017 Show Schedule
Wild Wyoming Images© sells its products at several shows at various times of the year around Wyoming. Most shows are in the Buffalo and Sheridan, Wyoming areas. We add new shows when we identify new venues for our photos and other products. If your local organization needs vendors for a show, please contact us and let us know.
Saturday, April 8, 2017; 10:00 a.m. - 2:00 p.m.
Cabin Fever 4th Annual Vendor Show
Holiday Inn
1701 Sheridan Avenue
Cody, WY
November Date to be Announced
Sheridan Swim Club Christmas Bazaar
Sheridan County Fairgrounds Exhibit Hall
Sheridan, Wyoming
November Date to be Announced
Sheridan Holiday Inn Holiday Gift Bazaar
Sheridan Holiday Inn
1809 Sugarland Drive
Sheridan, Wyoming
Saturday, December 2, 2017; 9:00 a.m. - 3:00 p.m.
Buffalo Children's Center Christmas Bazaar
Johnson County Fairgrounds Community Building
18 Fairgrounds Road
Buffalo, Wyoming